Pre-junior & Junior 3D Cartoon Films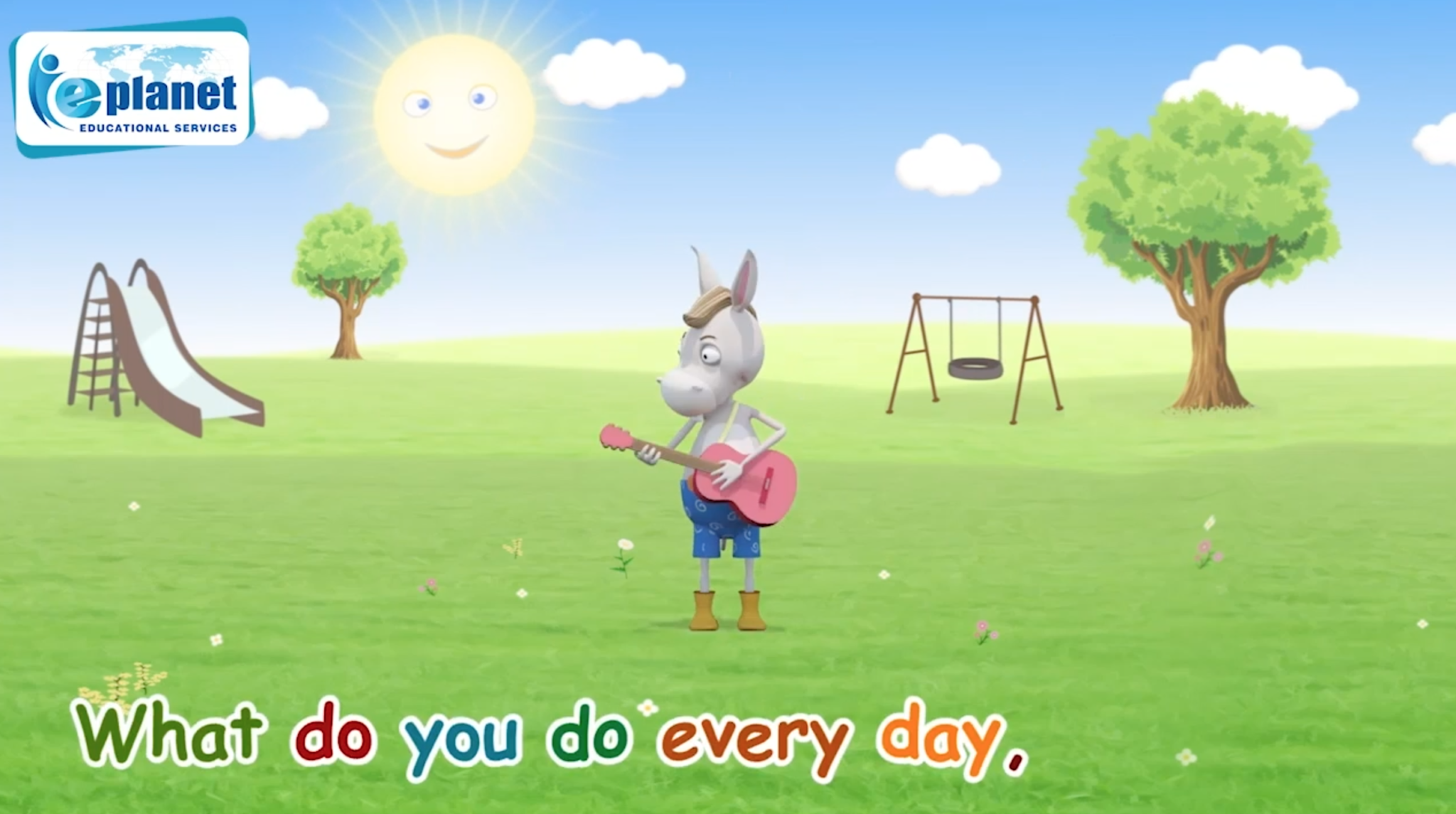 Are you wondering how you can lead your young students to develop a love for English and improve their skills in an entertaining and playful way? We've got you covered! Bright and vivid colours, tons of action and fun, upbeat music and songs, amusing animated illustrations… It sounds like you've found some great English cartoon films!
Yes, the most popular E-planet characters are back! It's time to let Ozzy and his friends help all young students refresh their vocabulary and grammar with exciting games, adventures, stories and songs! Made for the Pre-junior and Junior levels, which are aimed at children from 4 to 5 years of age, our new 3D cartoon films Let's Have Fun with Ozzy and Let's Play with Ozzy can also help children improve their listening and speaking skills in an easy, age-appropriate and entertaining way. They encourage all students to imitate the animated heroes, learn simple phrases and get used to pronunciation patterns while also having fun.
Well, it's undeniable that all children learn more effectively when they focus on new stimuli and activities that can easily grab their attention. After all, nothing kills the desire to learn more than boredom! That's why fresh and innovative methods of teaching and learning can make students much more attentive. Since motivation is one of the most important factors in foreign-language acquisition, we use the power of cartoons to make learning really fun! Once children have become emotionally attached to the characters, they are then open to all the learning processes which may be introduced.
Did we mention that E-planet is the only English teaching company who has converted whole books into 3D cartoon films, which young students will enjoy watching over and over? Ozzy the donkey, Pella the kangaroo, Sam the hippo and the rest of the characters are ready to shake things up! Exceptional character design, interesting dialogue scripting and great voice acting provide the most potent hooks to capture the attention of all children.
On April 1st, the new E-planet cartoon films, Let's Have Fun with Ozzy and Let's Play with Ozzy, will be offered exclusively to our young students around the world—a unique gift from E-planet! We promise: these films will make you wish you had learnt English that way too! Stay tuned!
* Extra tip for parents: Think outside the box and transform learning time into play! Invite your child's friends for an 'English day' at home, suggesting that they watch the new films and speak in English as much as they can. You can make this experience truly unforgettable by also asking them to play an exciting educational board game!
* Extra tip for teachers: Bear in mind that the use of cartoon films can be especially beneficial for children with learning difficulties. The keywords here are fun and multisensory learning. The more innovative and entertaining the material you use is, the more enthusiastic your students will be!