Staycation & Learning English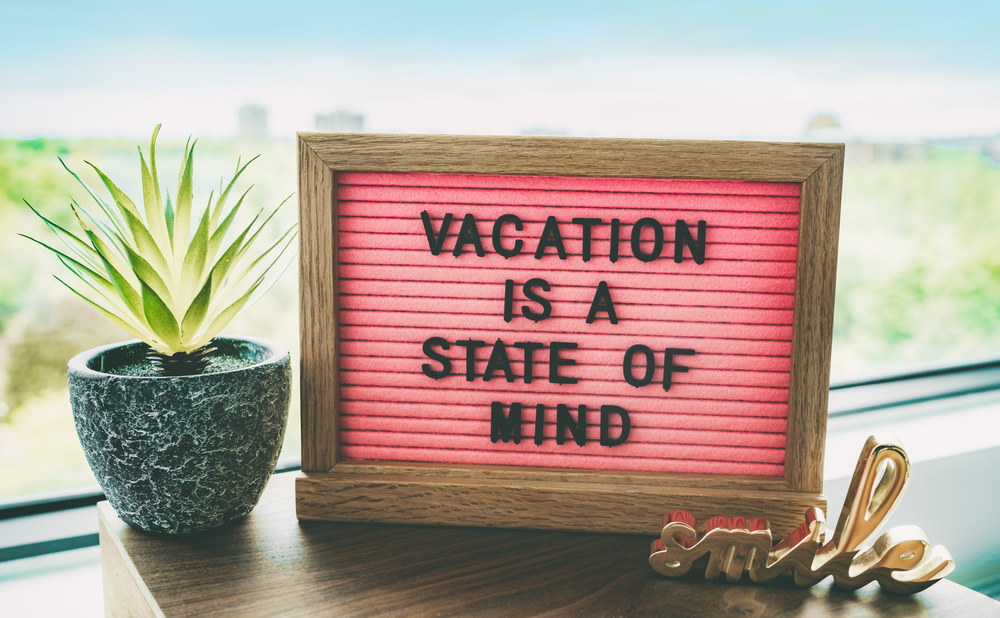 How often do you find yourself daydreaming
about visiting the exotic or far-flung place on your desktop wallpaper? However,
the years 2020 and 2021 have been very strange, to say the least, and our world
is still facing a pandemic. Taking a trip abroad and making exciting travel
plans is not always easy! But what if you said yes to a staycation?

The term staycation is formed by
combining 'stay' and 'vacation', so it is actually a portmanteau word (a term
formed by combining two other words). And it sounds cool, doesn't it? If you
just need to get away from it all, that's your favourite new word in English!
So, are you ready to kill two birds with one stone? Look no further! This
summer you can stay right where you are, save money and improve your English.

📌 Become a Tourist

How can you get a renewed sense of the place you
call home? Pick up an English travel guide and explore a new site you haven't
visited before. You can always discover (or rediscover) the beauty of the area
you live in. There's so much to see … right on your doorstep!

Tip: Are there any nearby popular tourist spots
you've never been to? Walking tours in English can also help you not only find
hidden treasures and secret nooks and crannies, but also meet new people.

📌Become a Bookworm

Summer is the best time to enjoy a great book
in English, especially if you are heading to the beach. However, if a good beach
near you is not an option, perhaps you can set up a colourful hammock in your
garden or lay out a picnic blanket in a park and relax with a new book.

Tip: Comics and graded readers are great options
if you think that reading a novel in English might be too hard for you.

📌 Become a (Board) Gamer

Family bonding and board games go hand in hand!
Educational board games for children or adventure games for teenagers andadults
are here to help everyone
master the English language.

Tip: Not interested in board games? No problem!
Crosswords, brain teasers and puzzles are another great way to expand your vocabulary.
If you can't travel abroad, say yes to a 3D puzzle of a famous building or
landmark in an English-speaking country. For example, you can build your own
model of one of the best-known bridges in the world: Tower Bridge.

📌 Become a Foodie

Cuisine can sometimes offer excellent insights
into a country's history and culture. For example, England, Ireland, Scotland
and Wales have their own food identity and, therefore, their own special
dishes. So, why not take advantage of this staycation to try your hand at a
traditional recipe that will let your taste buds travel without leaving home?

Tip: You can also take some time for a special
meal that you don't have to cook. Is there a good British, Irish, Australian or
Canadian restaurant in your area? Time to find out!

📌 Become a Tech Fan

Why not use technology to practise your English?
For example, there are thousands of videos on YouTube, which could help you
have fun and work on your listening skills at the same time. Netflix and other
online streaming services can also be a treasure. Read our blog post 'How toUse Netflix to Learn English' , grab some popcorn and
prepare to sharpen your
language skills!

Tip: OK, let's not forget that getting back to the
basics could be useful too. What do we mean? Well, reading magazines in English
or watching foreign television series is a classic and time-tested way to quickly
improve language learning.

If you are wondering how you can help your little
ones practise their English too, add these clever ideas, which combine fun and
learning, to your cool '8 Summer Learning Ideas For Young English Learners'.