Summertime: Keep Your Kids Learning English!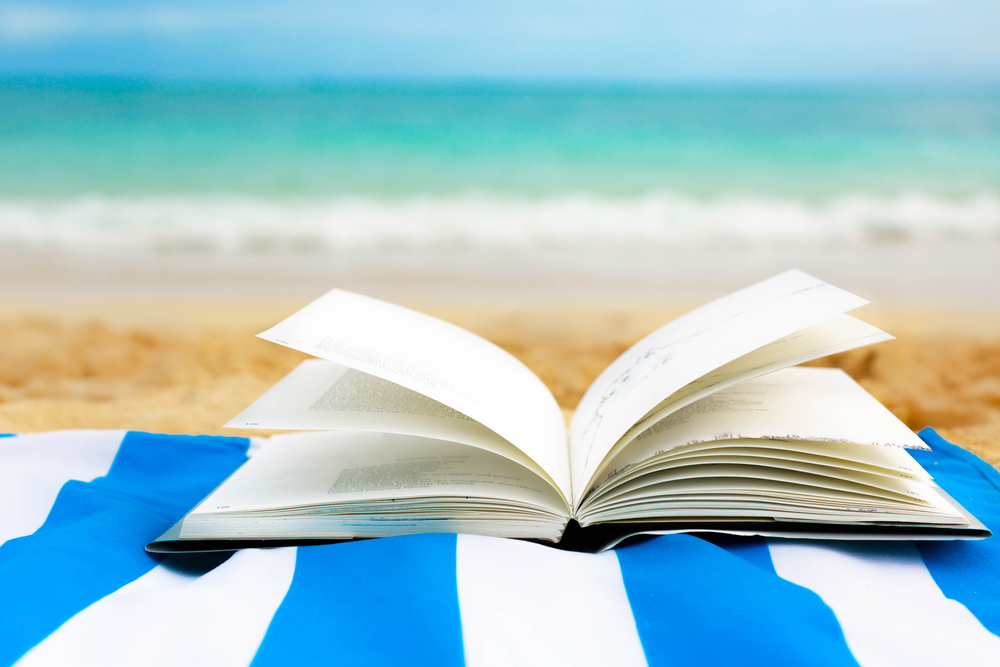 All kids are looking forward to a well-earned break, new adventures and no homework, but summer is a great time for learning. Well, young students don't have to sit at desks to be successful language learners! This two-month break from the ELT classroom can be a great opportunity to help them to keep an active mind and make the English learning experience feel fun and magical. So, here are 7 smart ways to keep your children learning all summer long!
1. Writing & Expressing Oneself
Journals, diaries and scrapbooks are fun keepsakes and great tools that help us to develop our writing skills! So, encourage your kiddos to write about their thoughts, feeling and things they enjoy in the summertime such as family trips. Well, it doesn't matter what they focus on, just that they're making a habit of writing every day!
Tip ✏️ Writing about our emotions can lower our stress and anxiety levels. That's why motivating your little ones to record their summer experiences is a great wat to help them to learn how to easily decrease their stress levels and have a sense of well-being.
2. Reading Something Every Day
Make sure that your kids have something to read during the summer. When it comes to preventing summer learning loss and keeping English learning on track, reading is one of the easiest and most effective ways!
Let your children explore the book genres and topics they're most interested in. Graphic novels, comics and graded readers are great opinions. Kids who are hooked on reading know that if you like book series (like The Chronicles of Narnia, Harry Potter or Diary of a Whimpy Kid), you will want to know all you can about the adventures of your favourite characters...and you'll become a bookwork! You can also get your youngsters the English version of the books they love.
Creating a reading spot at home and keeping it vibrant with lots of colours and patterns can also motivate your kiddos to read every day. And have you noticed that it's always easier to get started reading when screens aren't around us? When going to the beach, to a park or for a ride, make sure that your children carry a book. Also, bear in mind that an e-reader or a tablet is an excellent portable alternative; if our little ones do carry screens around, let's put them to good use!
Tip📚 If you don't know what the English level of your child is, trust the reading experts who always know how to find the perfect book. Just follow their advice and the Five-finger Rule: Let your child choose a book, open it to any page and ask him/her to read it. Count the number of words you kiddo doesn't understand at all and hold up a finger for each word. 0-1 words: too easy. 5+ words: too challenging.
3. Embracing a New Culture
This is one of our favourite summer challenges of our students and their parents. Embrace together the amazing cultures of English-speaking countries! You can choose the country you'll focus on each time and your children have to get creative with crafts, games, art projects, books, films and songs that are associated with it.
Tip 🇬🇧 Many children love helping in the kitchen. And all cuisines can offer excellent insights into history and culture. So, why not turn dinnertime into an English lesson by trying a new British, American or Australian dish? While you cook, have your kids read the recipe and the necessary ingredients. What a delicious way to keep learning!
4. Creating a Gratitude Jar
You'll just need an old-fashioned glass jar (an old cookie jar or a big jam jar should do the job) with a ribbon that your kiddos will tie around the rim. They could also use stickers, glitter or other materials to decorate it; whatver will make them smile when they look at it! Every day, your kiddos should write down in English something they're thankful for (a good feeling, a new experience, something that made them smile) on little pieces of paper and then place them in a jar.
Tip 🫙 When your children have a down day, a note from their gratitude jar will remind them that life can be full of special moments!
5. Getting the Ball Rolling
It may be stating the obvious, but sometimes we have to be reminded that watching cartoon films and kid-friendly series in English (with or without English subtitles) is useful! After all, there is no doubt that this is a classic and time-tested way to quickly improve language learning.
Young children can easily identify with animated characters and often enjoy imitating them (did someone say Frozen and Paw Patrol?). And most teenagers are screen-obsessed, so there's nothing better than a series they love and some popcorn for a great weekend!
📺Tip: A familiar plot can help. And our cartoon films, Let's Have Fun with Ozzy & Let's Play with Ozzy, are always here for our young students around the world with tons of action and fun!
6. Calling the Time
Motivate your children to start their summer days with English upbeat music (trust us, it won't be a hard sell!). They may not be able to understand everything, but song can help them to improve their listening skills and master the English language.
So, why not indirectly expose your little ones to authentic and easily accessible examples of spoken English? Listening to memorable lyrics and rhythmic language is a great way to learn pronunciation patterns and get used to various accents, idiomatic phrases and colloquialisms with no pressure.
Tip Music can become very handy during summer dives or when you're stuck in traffic with your kiddos. So, set the mood with some popular English songs and make your next road trip or rush-hour drive a memorable one!
7. Playing & Learning
Crosswords, board games, brain teasers and puzzles can help your kiddos to expand their vocabulary. Get the English version of Taboo, Scrabble or any other popular board game and let the fun begin!
And 3D puzzles of the most famous buildings or Instagrammed landmarks of English-speaking countries are always great in case you're running our of ways to keep your little ones entertained. For example. your kiddos can build their own model of the world's most famous clock, aka Big Ben! That's a great opportunity to have them discover why it was built and who created this horological masterpiece. And you'll have something new to display at home!
Tip You can also find many free online games and apps, which are both entertaining and useful when learning a foreign language, not to mention the numerous online quizzes you can use to help your little learners practise their English! For example, you can motivate them to find out which arty sea creature they are or where in the world they could be lost.
That's it! You are ready to help your children to make the most of the lazy days to come! Just one last tip: Help your children to understand that studying and learning English can be an ideal vehicle for communication all over the world. Your kiddos will soon be able to reap the rewards!
And did we mention that though our tips are aimed at helping children, they are just as useful for adults?
How are you going to keep your kids learning this summer? Join the conversation below and let us know!